MaptimePDX is a monthly hack and learn meetup for map nerds, geo-geeks, and the spatially inclined. Beginners are very welcome!
Our goal is to be inclusive no matter your tech level, so bring your questions, geoprojects, and mapping curiosities. We also highly encourage bringing a laptop so you can get hands-on!
Thursday's Agenda
Feedback Survey results - Matt Sayler Orchestrate.io - a run through of this database service for rapid application development and its geo capabilities
Please fill out our feedback survey to help us make MaptimePDX even better! https://www.surveymonkey.com/s/79FTQ9D
Let us know if you have something you'd like to teach, ask, show, or hack:
Twitter: @MaptimePDX Google Group: MaptimePDX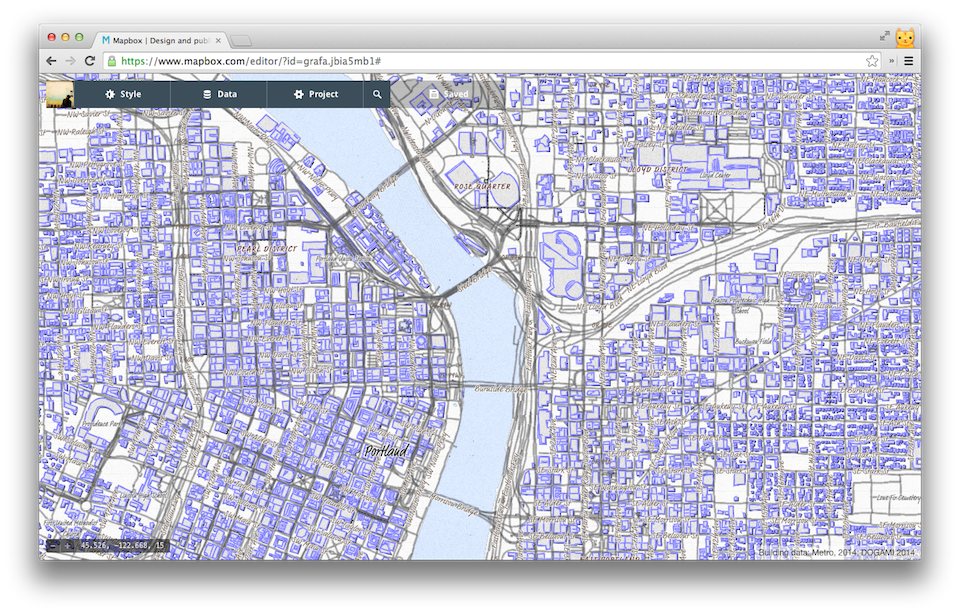 PDXOSGEO and MaptimePDX are teaming up, with the help of the City of Portland's hard work, to finally import the building footprints for the city now that they're in the public domain. Please join us this Saturday for a half day OSM hackathon at Urban Airship who have graciously opened their doors for us. Come write docs, work on conflation scripts, and help do some testing. All skill levels and background welcome.
10 AM - 4 PM
Urban Airship
1417 NW Everett St #300
Portland, OR 97209
Look for the sign on the door with a number for entry. Food & non-alcoholic beverages are welcome. We'll head over to Tilt next door for beers and wrap-up right after.
No RSVP required but see the Calagator link for more info.
MaptimePDX picks up again this month at the Esri offices in downtown Portland. Here's what we'll be chatting about:
Transportation Hackathon - This weekend, the Community Cycling Center with Code for Portland is building a tool to make transportation advocacy accessible to people from all backgrounds - dewonkifying the wonkery of city budgets, citizen reporting, and community meetings. The hackathon will involve updating and implementing the key features of the Avenues to Advocacy civic engagement tool - anyone that's interested in transportation planning, biking, walking, map technology, government data, or increasing access to transportation advocacy is welcome to join. (No tech experience necessary, there's roles for everyone.) Snacks, coffee, and lunch provided with ticket. Tickets are free, just RSVP using the eventbrite link.

Maptime Website - the official Maptime website has re-launched under a new look and management strategy. We'll point out some key features and how to contribute.

QGIS - QGIS 2.6 is out. Let's see what's new.
If you have an idea or presentation you'd like to give, please tweet at us @maptimepdx and we'll put you on the agenda. See you Thursday!
FOSS4G, JS.Geo, WhereCampPDX…we're still riding the high of Portland's big geo conferences. So, starting October 2, we resume our regularly scheduled Maptimes with another meetup at the Esri R&D center in downtown Portland. This month:
Impostor Syndrome - Having a tough time acknowledging your own accomplishments? Getting burned out by feeling your work is never good enough? We'll shed some light on this bad mojo that affects a lot people in the tech community.
Mapbox Studio - Mapbox Studio, the design studio for creating custom maps from OSM sources as well as your own, has officially launched. We'll demo the features of this powerful tool and chat about the similarities and differences between it and TileMill, its predecessor.
If you have an idea or presentation you'd like to give, please tweet at us @maptimepdx and we'll put you on the agenda. Hope to see you in October!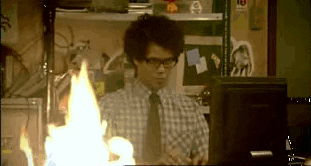 August is too hot. So get with the cool kids this Tuesday, August 5th at the Esri R&D joint. It's a show-and-tell along with breakouts to hack on the Maptime website, FOSS4G maps, and absolute beginnner Q&A. Bring ideas, bring questions, bring a laptop!